See Additional Resources: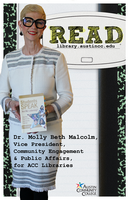 Viewing/Checkout Media
Audiovisual materials (media) can enhance your education by providing alternatives to the printed page. Instructors may ask you to view materials, or you may use audiovisual materials to broaden your understanding of classroom topics.
What equipment is available?
Each of the Libraries houses a media viewing area. These areas have equipment for your use, such as DVD players and TV's.
What can be taken home?
Some media can be checked out and taken out of the library. For information about how to determine what checks out and what must be used in the library, please go to this page about circulating media.
Please note: The hours of operation and the specific services offered at each of our locations may differ.