See Additional Resources: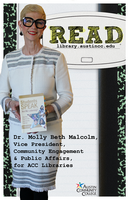 Distance Education Toolbox - Library Services For Faculty Teaching Online
OVERVIEW
Faculty Librarians are available at each ACC Campus to support Faculty teaching online at ACC. Faculty Librarians are available to support Information Literacy outcomes and to aid in embedding library resources into your course via collaborative assignment development in advance of a course offering.
Library Website - Resources And Services
24/7 Access to the ACC Library from the Library Tab in the Bb portal or from the ACC website https://library.austincc.edu. Selected services and resources are listed below. Many more Library services are accessible online.
Need More Information?
See Additional Resources: