See Additional Resources: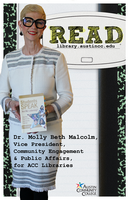 Courtesy Borrower Cards
Privileges, Rights, and Restrictions
Non-ACC affiliates may purchase a Courtesy Borrower Card for $25.00.
A Courtesy Borrower Card is active for 365 days from the date it is issued.
Courtesy Borrowers may use any ACC campus library.
Checkout
Courtesy Borrowers may checkout up to 5 circulating items.
Courtesy Borrowers may not access reserve materials or ILL.
Courtesy Borrowers may not checkout laptops, tablets, realia, kits or textbooks.
Checkout is barred if overdue fines or fees reach $10 or more.
Renewal
Courtesy Borrowers may renew materials twice if they have not been requested by another patron.
Courtesy Borrowers may renew by phone or in person.
Return
Books may be returned to any ACC Library.
All other items must be returned to the original library from which they were checked out.
Reference and Research Help
Courtesy Borrowers may request reference help from faculty librarians.
Computer Use
Courtesy Borrowers may use computers in the library for research.
Courtesy Borrowers may not use the Computer Center.
More information
Do you qualify for a free TexShare card?

With a TexShare Card issued from your home library, you can visit other participating libraries across the state and check out physical materials as if you were a local card-holder there.

Use the Find-A-Library page to see if your library participates in the program and to read their TexShare Card Lending Policy.
Excerpted from "TexShare Benefits Library Patrons Across the State."