See Additional Resources:
Search Everything! ACC Libraries' Discovery service!
For the first time in ACC Libraries' history, you can search all of the library's content in one place from one search box! Never fear -- neither the library catalog, nor the databases page, nor the e-journal finder are being replaced by Discovery. Rather, all of these places for information that were once separate from each other can now be searched quickly to find relevant results. Books, e-books, streaming videos, articles, DVDs...they're all here.
What exactly is "everything?"
Books / e-Books
DVDs / Streaming Videos

Over 30,000 media items from our streaming video platforms plus hard-copy DVDs

Articles

Hundreds of thousands of full-text articles from academic journals, magazines, newspapers, and trade publications within ACC Libraries' databases
What if "everything" proves to be too much?
Easily narrow your results by choosing the Refine Search on the left hand side of the screen.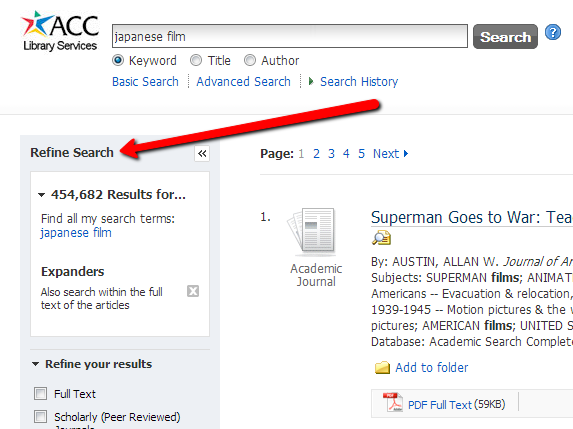 Choose a source type!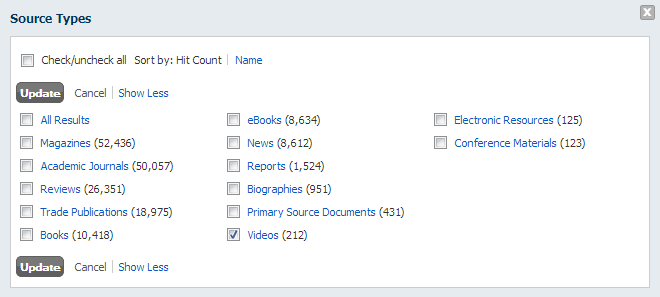 Or pick a particular location!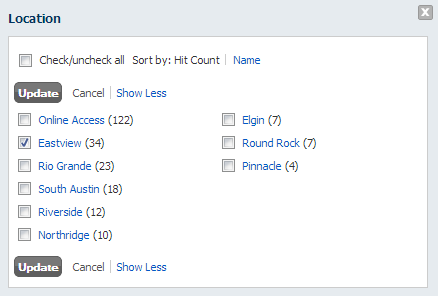 Awesome! Can I request items to be sent to another campus?
Yes! Look for the "request item" link next to a result. You will be sent to the online catalog to complete your request.

What software runs this service?
Discovery search is our implementation of EBSCO Discovery Service (EDS).
Can I give you feedback?
Yes! We would love to hear from our users! Please fill out our feedback form.
See Additional Resources: