See Additional Resources: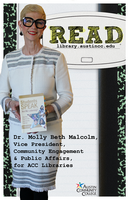 Need Help?
High School Librarians
Are you an ACC student or instructor?
Please be kind to your High School Librarians!

Since H.S. Librarians are not ACC Library employees, they may not know about your ACC assignments, etc.
Please contact an ACC Librarian for assistance.
Are you a High School Librarian?
THANK YOU! And, how may we help you?
ACC Librarians are very much aware that your high school has both current and future ACC students.
ACC Library Services would also like to assist your high school students in transitioning to college libraries.
Additionally, several ACC core classes have required course-integrated Library assignments you may need to be generally aware of, and for which students should contact ACC Librarians for assistance.
Contact us with the questions you get about ACC Library resources and services. And, please encourage ACC students & faculty to contact us directly.

We can also provide outreach services to you and to ACC students and faculty at your location. Would you like to have ACC Library flyers, posters, bookmarks, brochures, or other promotional materials or information? Would you like to have us contact ACC students (or prospective students) at your location? Let us know, by contacting Library Services for ECS/ECHS.
Troubleshooting Access to ACC Databases
Firewalls: If students with valid ACCeIDs are having trouble accessing ACC Library databases from your high school library or computer lab -- this is often the result of local firewalls on your ISD network.

Should this happen, please refer ACC students to an ACC Librarian for quick assistance in locating the materials they need: Ask a Librarian.

Additionally - you may need to work with your school's network administrator to resolve the connection problem. Students may also contact the ACC Help Desk if they have questions about their ACCeID, or about logging into the ACC proxy server.
See Additional Resources: