See Related:
What are QR Codes?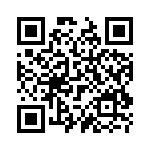 The QR code above will take you to the our Library Search Tool. Give it a try.
Quick Response (QR) Codes
QR Codes are two-dimensional barcodes which can be scanned by a cell phone or mobile device's camera prompting it to load a webpage or display the text contained in the code.
In order to make use of QR codes you need:
A cell phone or other mobile device with a camera and
a QR Code reading application (app). Search "QR Code Reader" in the iTunes Store or Google Play Store
See related: Electronic Books (E-Books), Finding Books, Access the Library on My Mobile Device
See Additional Resources: