See Additional Resources:
Other Troubleshooting Links
How to Bypass Security Certificate Errors
Here are some brief instructions about how to bypass this error message when using different browsers. Some of the instructions will depend on the version of the browser that you have, the settings on your individual computer, etc. If you are unable to bypass the error screen in order to access database content, please let us know and a librarian will help you.
Google Chrome:
Click "Advanced"
Click "Proceed to [web site]"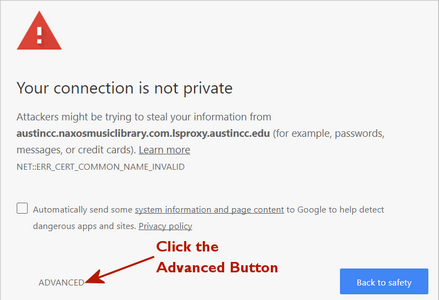 THEN ...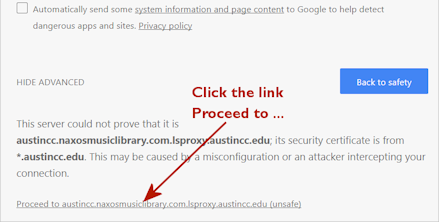 Mozilla Firefox:
Click "Advanced"
Click "Add Exception" (located toward the bottom of the screen)
Click "Confirm Security Exception"

THEN..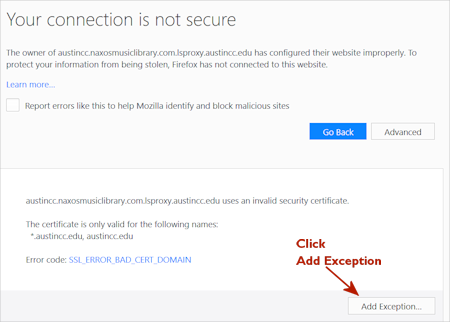 THEN ..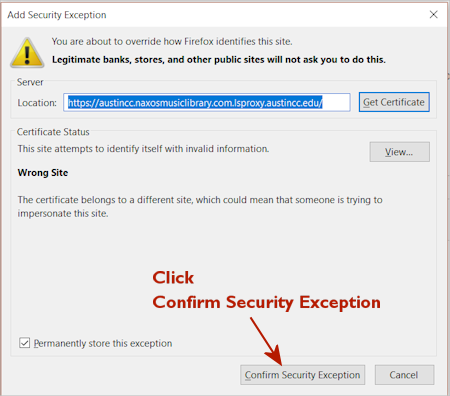 Microsoft Edge:
Click Details
Click Go on to the website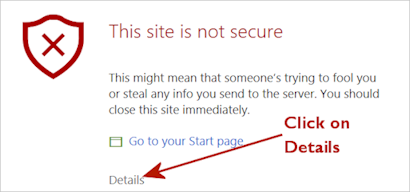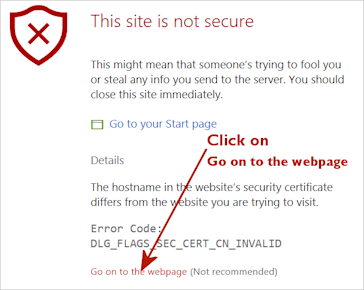 Safari:
Click "Show Details"
Click "view the website"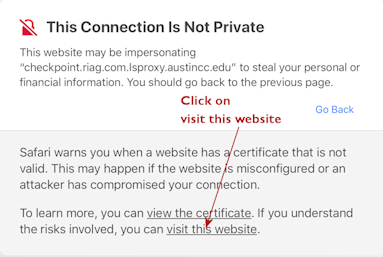 See Additional Resources: