See Additional Resources: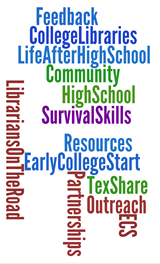 Library Partnerships

What We Do
ACC Library Services participates in various partnerships, including these examples:
TexShare: ACC Library Services participates in TexShare, a library resource sharing program. Please review the ACC Library TexShare policy prior to use.
Volunteer Opportunities; Internship/Practicum Opportunities:
ACC Library Services does not accept volunteer workers within Library Services in either public service or support service areas. Although we have at times accepted applications for learning opportunities which fulfill credit and non-credit course requirements at the certificate, undergraduate and/or Master's level - given current ACC Library Services projects, new environments, new and remodeled campuses and the large numbers of new employees - we will not be accepting applications for learning opportunities (class projects, internships, field experiences, etc.). Any questions regarding these opportunities should be directed to Library Services Dean, Dr. Julie Todaro at jtodaro@austincc.edu.
College Bound Seniors: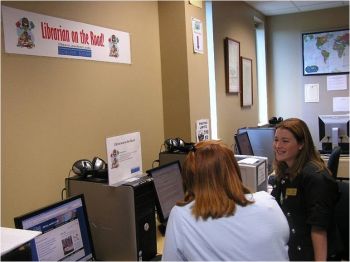 ACC faculty librarians have participated in college transition/preparedness programs offered by local high schools. Example -- Librarians from the Cypress Creek Campus Library have presented the "ACC Libraries - Top 10 Things You Need to Know" to Cedar Park High School seniors planing to attend college.
See Additional Resources: